We develop
bio-inspired materials and technologies

to activate

,


program

,


and reinstate


optimal immune system function.
Specifically, we
Activate the immune system to hone in disease sites.
Program immune cells to recognize and clear disease.
Reinstate immune balance to restore normal function.
We are unlocking the power of the immune system.
Our work opens new avenues for treating and preventing diseases that arise spontaneously, i.e. cancer, cardiovascular disease, autoimmune disorders and allergies.
Bio-inspired immune system engineering is the future of human health!
We train and educate the next generation scientists and engineers in immunology, nanotechnology and bioengineering.
---
Recent News
---
May 20, 2020
When Qiangzhe "Oliver" Zhang was still a high school student in China applying to colleges in the United States, UC San Diego's chemical engineering program at Jacobs School of Engineering was at the top of his list. "I knew they had this very new, very innovative nanoengineering program," he said. "It's one of a kind, and that got me really excited." Now, almost eight years later, Zhang is working at the leading edge of biomedical research under Liangfang Zhang in the Nanomaterials and Nanomedicine Laboratory, developing new technologies that could completely change how scientists combat viruses like HIV and SARS-CoV-2 Full Story
---
April 20, 2020
UC San Diego nanoengineers received a Rapid Response Research (RAPID) grant from the National Science Foundation to develop—using a plant virus—a stable, easy to manufacture COVID-19 vaccine patch that can be shipped around the world and painlessly self-administered by patients. Full Story
---
---
Partner with Us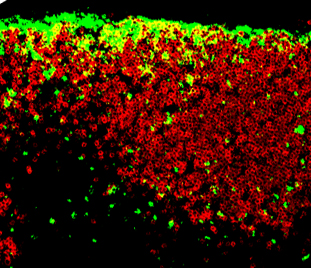 Real-world clinical challenges inform our research. The Center for Nano ImmunoEngineering works closely with industry partners.