We develop
bio-inspired materials and technologies

to activate

,


program

,


and reinstate


optimal immune system function.
Specifically, we
Activate the immune system to hone in disease sites.
Program immune cells to recognize and clear disease.
Reinstate immune balance to restore normal function.
We are unlocking the power of the immune system.
Our work opens new avenues for treating and preventing diseases that arise spontaneously, i.e. cancer, cardiovascular disease, autoimmune disorders and allergies.
Bio-inspired immune system engineering is the future of human health!
We train and educate the next generation scientists and engineers in immunology, nanotechnology and bioengineering.
---
Recent News
---
October 21, 2020
San Diego-based Cellics Therapeutics, which was co-founded by UC San Diego nanoengineering Professor Liangfang Zhang, has received an award of up to $15 M from Boston-based accelerator CARB-X to develop a macrophage cellular nanosponge—nanoparticles cloaked in the cell membranes of macrophages—designed to treat sepsis. Full Story
---
August 13, 2020
A team of nanoengineers and interventional radiologists at UC San Diego and the VA San Diego Healthcare System received a $575,000 grant from the Congressionally Directed Medical Research Programs (CDMRP) to develop a new method to treat liver cancer by combining ablation—a treatment to destroy tumors—with an immunotherapy derived from a plant virus. Full Story
---
---
Partner with Us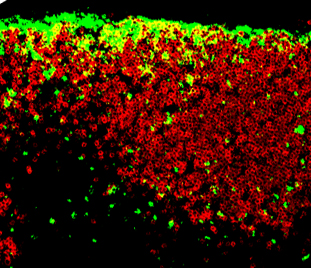 Real-world clinical challenges inform our research. The Center for Nano ImmunoEngineering works closely with industry partners.