We develop
bio-inspired materials and technologies

to activate

,


program

,


and reinstate


optimal immune system function.
Specifically, we
Activate the immune system to hone in disease sites.
Program immune cells to recognize and clear disease.
Reinstate immune balance to restore normal function.
We are unlocking the power of the immune system.
Our work opens new avenues for treating and preventing diseases that arise spontaneously, i.e. cancer, cardiovascular disease, autoimmune disorders and allergies.
Bio-inspired immune system engineering is the future of human health!
We train and educate the next generation scientists and engineers in immunology, nanotechnology and bioengineering.
---
Recent News
---
July 15, 2020
From mRNA vaccines entering clinical trials, to peptide-based vaccines and using molecular farming to scale vaccine production, the COVID-19 pandemic is pushing new and emerging nanotechnologies into the frontlines and the headlines. Nanoengineers at UC San Diego detail the current approaches to COVID-19 vaccine development, and highlight how nanotechnology has enabled these advances, in a review article in Nature Nanotechnology published July 15. Full Story
---
June 24, 2020
Watch this Nature Nanotechnology webinar with Nicole Steinmetz, UC San Diego nanoengineering professor. She discusses how nanotechnology can contribute to COVID-19 research. Full Story
---
---
Partner with Us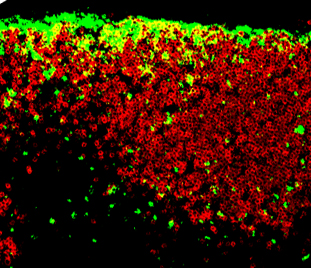 Real-world clinical challenges inform our research. The Center for Nano ImmunoEngineering works closely with industry partners.